In VORACYS we use the best product manufactured by GREENFIELDS, suitable for each type of field and its future uses.
Depending on the environment and the particularities of the use that the facility will have, we choose together with our client the best artificial turf solution within the wide range that GREENFIELDS offers. In this way we will achieve the best result for combination of aesthetics and functionality.
VORACYS personnel will always execute the facility. How to leave in the hands of a subcontractor an operation as sensitive as the installation of the best lawn? Having highly qualified personnel who have worked in the installation of the best fields at international level, always with GREENFIELDS lawns, allows a fast execution with the best quality. FIFA requires our staff to carry out facilities that promote the practice of football worldwide.
MX ELITE
With the combination of patented technology -weave tripleW and Trilobal-shapedfibres diamond shape and, GREENFIELDS offers a playing surface that is totally inspired by nature and in which players will feel at home in the form of bows cause of a natural look and feel and a soft and natural touch.
Combination of arched, diamond and fibres in the shape of Trilobal
GreenFields® MX Elite stretch trilobal fibres provide elastic resistance and long life.
Improved copo thanks to binding due to triple armor technology
YarnDex 100,000 per package varies from 160 to 360 microns
100% recyclable
FIFA certified
DT ELITE
The double tufted technology, which enables more yarns to be present per tuft for a more natural yarn spread, and the optimum fibre combination of evolution, trilobal and diamond shaped fibres, provide professional playing characteristics with a natural grass appearance. A reinvigorated product with a recent yarn adaption to include the new evolution yarn which improves performance along with ensuring the ultimate resilience.
Improved infill movement reducing player injury
Natural look due to the mixture of three fibres
High resilience due to the evolution yarn
Strong durability and excellent split resistance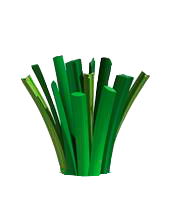 SLIDE MAX ELITE
GreenFields® SlideMaxElite ™ fibres have been designed in the shape of a diamond. With 365 microns, GreenFields® SlideMaxElite ™ can support frequent use for many years. This system provides the best combination of advanced performance and durability with natural visual appeal.
Diamond TenCate ™ sheet

365microns XWR (Extreme Wear Resistance)

Fibres with a grooved surface

Diamond shaped

The technology of polymer ™ TenCateXQ

FIFA certified